Small business funding is not a daunting task as most business owners often think. There are several business loan options that have been designed to suit your needs and even qualifications. Here is a compilation of 7 types of Small Business Loans plus their pros & cons.
In the meantime, here, you can find the best small business loans for you in just a few minutes.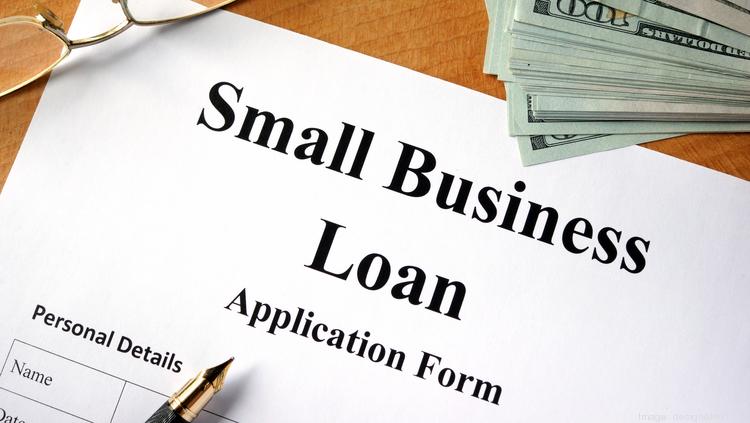 1. Term Loan
According to market review, a term loan, also known as "installment loan," is a traditional business loan that can be obtained from a bank or credit union. The phrase "term loan" implies that the loan is repaid over a predetermined period – for example, 12 months or 3 years – with a fixed or variable interest rate on top.
Term loans are very common these days that they can be obtained from the websites of online lenders, with borrowing amounts between $1,000 and $500,000. A term loan is based on your business' credit score, annual or monthly income. When considering to get a credit card for you or your business, you might want to read here about how to Compare the best credit cards before getting one.
Pros of Term Loan
Get cash up-front to invest in any business purpose.
Loan repayments are predictable.
You can borrow larger amounts.
Loans can be approved within a few days to a week.
Cons of Term Loan
Low credit score may require a personal guarantee or collateral, such as real estate or business equipment that the lender can sell if you default.
A term loan from online lenders usually incurs higher charges than those from traditional banks.
2. Business Lines Of Credit
A business line of credit, which is much like a credit card, provides access to funds up to your credit limit and you pay interest only on the money you borrow.  For example, if you get approval for a $50,000 line of credit and you only use $5,000 of that line of credit, you are only required to repay fees on top of that $50,000.
A line of credit (LOC) is open to small businesses with lower credit ratings and it is more flexible when compared to a term loan.
Pros of Business Line of Credit
A flexible way to borrow- available for unexpected expenses.
Fast approval times.
Longer repayment terms.
No collateral required.
Reduced APR rates and also high maximum borrowing amounts.
Suitable for seasonal businesses with a low credit score.
Cons of Business Line of Credit
May carry additional costs like maintenance fees and draw fees.
Strong income required.
High penalties for loan repayments default.
3. Business Credit Cards
Business credit cards are just like consumer credit cards. They give you an affordable and flexible way to borrow money when you quickly need to offset your debt or pay for business expenses. So, when choosing a business credit card, make sure you pick the one that comes with the highest amount of impressive rewards programs. Know more about cards and account when you use WECU for business banking.
For example, some cards are ideal for common business office expenses such as utilities and office supply purchases, while others are suitable for charging business travel expenses.
Pros of Business Credit Cards
Good for financing ongoing expenses, like travel, office supplies, and utilities.
Earn rewards on your purchases.
No collateral required.
Cons of Business Credit Cards
High cost, with a variable rate that may increase.
Additional charges may apply.
4. SBA loans
The Small Business Administration (SBA) loans are designed to guarantee the loans that are offered, not directly by the SBA itself, but by banks and other money, lenders that partner with it. With government backing, SBA loans are consistently one of the cheapest in the market with low APR rates.
In addition, SBA guarantees lenders with greater confidence that loans will be repaid. Loan repayment periods depends on how the borrower plans to use the loans. They range from 7 years for working capital to 10 years for purchasing equipment and 25 years for buying major assets like real estate purchases. If you need help with processing your business loan, you can get in touch with business lawyers in Ocean City to help you out.
Pros of SBA Loans
Eliminates much of the risk for the lenders.
Lowest interest rates on the market, between 5% and 13%.
Long monthly repayment terms.
No long time in business to qualify.
Cons of SBA Loans
The application process takes longer to get approved, between 3 weeks and several months.
Stricter requirements needed to qualify for a loan.
Strong credit history required.
5. Invoice Factoring
Invoice factoring or invoice financing lets business owners sell their unpaid customer invoices to a factoring company, in exchange for an advance of between 75% and 95% the value of the invoice.
For example, if your business has unpaid invoices that are usually paid within 60 days, but you need cash now and can't patiently wait that long to get paid, you can sell those unpaid invoices through an invoice factoring company. The company will then be responsible for collecting payment from your clients when the invoice is due before sending you the remaining amount of the invoice, minus its factoring fee, which is partly determined by how long it takes your customer to pay.
Pros of Invoice Factoring
Fast cash for your business.
Ideal for businesses looking to get funding upfront.
Fast approval time of just a few hours than traditional funding options.
It's easy to qualify for invoice financing without minimum credit scores.
Cons of Invoice Factoring
Early repayment charges can be high.
Costly when compared with other options.
Not in charge of the collection of your invoices.
6. Personal Loans
It can be very difficult to secure a business loan especially when the business is new and you don't have much revenue. Fortunately, startups can consider getting a personal loan that can be used for business purposes. Meanwhile, eligibility for these loans is solely based on your personal by your personal creditworthiness as well as household income.
Pros of Personal Loans
Best for startups and new businesses with strong personal credit.
Fast approval time.
Cons of Personal Loans
Some lenders might restrict personal loans from being used for business purposes.
Can only access smaller loans.
Damages a borrower's credit score.
7. Merchant Cash Advances
Just like a term loan, a merchant cash advance (MCA) gives you a lump sum of cash upfront that you can use to finance your business. This type of loan is given based on the volume of its monthly credit card transactions. You, however, repay the loan with an agreed-upon percentage of your future credit and debit card sales daily, or by fixed daily or weekly bank withdrawals.
Pros of Merchant Cash Advances
MCAs are one of the quickest funding options on the market.
Approval is faster than an online loan.
suitable for businesses with low credit and short trading histories.
No fixed loan repayment term.
Cons of Merchant Cash Advances
MCAs carry very high-interest rates.
Frequent repayments can create cash flow problems.
Now that you have all the information you need about the various types of small business loans as well as their pros and cons, you can now make the most informed decisions.