Many companies look to increase their productivity by using a variety of applications. However, knowing which type of software to use can take time and consideration when you want to choose the right one for your business. Contract management software can be extremely helpful when you want to keep your documents in one place and make them available for both employees and customers to look over.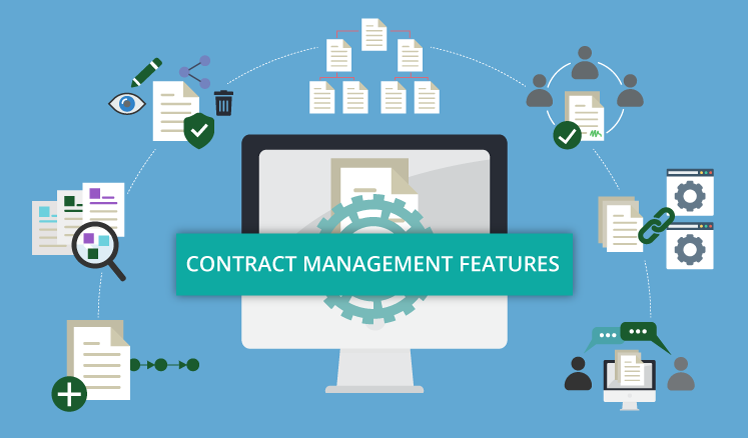 Here are some ways you can increase your business's productivity through contract lifecycle management.
Use it to improve efficiency
One of the main problems that comes with working with contracts is how slow the process can be. Writing up contracts can require several drafts, and it can be difficult to keep track of which changes have been made. Instead of sending emails back and forth and hoping that the changes are addressed, you can use contract management software to track edits and keep other parties informed for you.
With an automated system, customers or partners can address changes within their own time, and the simplified process can make it much easier for your business.
Use it to keep track of deadlines
If you have a number of contract negotiations going on at once, it can be confusing to keep track of which contracts need alterations and which can be signed. Contract management software can help you to keep track of which contracts need to be completed when. Late contracts can end up costing your company money while you wait for changes to be made or orders to go through. Poor communication can take time, but it also can create problems within your company if payments are stalled. 
Use it to improve organization 
Not only can contract management software improve your efficiency, but it can also keep you more organized and aware of which processes are working for your company and which need to be revised. You can start to notice where there are issues within the work flow of your contract creation and where you can speed up the processes. This type of software also helps you to eliminated redundancies and problems associated with poor management that can be difficult to see on your own. Then do you monitor web activity of your remote staff? Doing so can provide valuable insights into their work and also catch anyone not working properly so it's almost always a great investment if you have remote staff.
Another helpful feature that contract management software has is allowing you to see how many contracts you have available in your repository and how they are delivered to your clients. This can give you a much better idea of whether you need to invest in creating better or more contracts and if the ones you have are adequate.
Having a variety of contracts also means that some are likely to be more important than others. It can be useful to categorize them by how often they are used, which ones need revisions, and if they include any essential deadlines or actions from your or your employees. This added organization can help you to stay on top of any deliverable you have on your end.
In conclusion
Contract lifecycle management can go a long way toward improving your business and making sure that you are getting the most out of your contracts. By using software, you can determine what improvements you should make and how you can be more organized for greater productivity.