The concept of an Individual Voluntary Arrangement (IVA) is new but it is beneficial to both the creditors and the debtors. Now the question is, what is an IVA? In short, it is a formal proposal by an individual to their creditors. It is set up by an insolvency practitioner (IP). Its aim is to pay off a small part of the debts which are owed to their creditors. It has both the advantages and disadvantages in real life situation. Now if you look at the background, IVA was started in the year 1986 to deal with serious debts. It was originated as an alternative to bankruptcy. Nowadays it is a common debt recovery system in England, Scotland and Wales. Today we will discuss the positive and negative consequences of an IVA.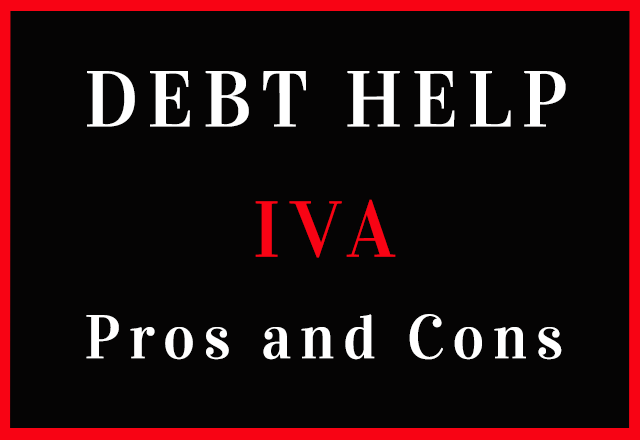 If we look at the bright side first, we see it is perfect for the people who have expensive property, cars, high value assets, etc. Unlike bankruptcy, these things are not in a direct risk in an IVA. Usually, an IVA means one monthly payment up to five years. Here, the monthly payment is very much affordable calculating all the expenses. Unlike bankruptcy, there are only a few restrictions in accessing the credit. Finally, bankrupts will prevent you from joining jobs like the police force, law agency, etc. However, there is no such problem in an IVA. It will not clash with your personal career in any way.
The repayments stop at a fixed date and the debtor will usually pay less than the full amount in an IVA. This is the reason why an IVA is becoming popular nowadays. Another reason behind this popularity is the eligibility. You can easily qualify for an IVA if you have a lump sum to pay towards your debts. The surprising thing is that there is no interest in an IVA. The interest on your debts is frozen here. Then, the people like it very much as it is a long-term arrangement.
Now, whenever you sign an IVA, you have to follow the terms and conditions of the IVA by any means. If you do not act according to your contract, then the insolvency practitioner or your creditors can take action against you. Thus, it will make you bankrupt. Additionally, if the majority of your creditors (75% at least) does not accept your IVA proposal, then it is of no value. Similarly, if you pay an upfront fee for your IVA that is not accepted, then you will lose the fee. Thus, it will take you to the position when it was all started.
Now, all types of debt cannot be included in an IVA like court imposed fines. Let us think of a situation where you have to re-mortgage your home as part of the IVA. If you are the homeowner and you cannot do this, then you may have to pay extra into the IVA. In the worst situation, you may lose your home. Also, you need to check the terms and conditions of the tenancy agreement if you rent your home. There are some conditions where the landlord can end your tenancy if you enter into an IVA.
You know an IVA is based on the basis of monthly payments for a long time. There is a risk that you cannot afford the payment until the end. So, you have to be very careful while setting the amount. If you do not take the amount seriously in the first place, you may not be able to afford it later. Thus, it will ruin your life. However, an experienced insolvency practitioner can save you from this as well. He can persuade the creditors to accept a new agreement in any way necessary. Besides, IVAs are recorded on the Personal Insolvency Register (PIR) and it is publicly available. Also, the IVA will be recorded on your credit reference for six years and it can affect you to get further credit.
Finally, an IVA is a legal agreement between you and your creditors. It means, you cannot back out from an IVA after signing in. So, always make sure to read the details of an IVA before signing it. I believe this article will help you know the basics of an IVA.